Discover The Art And Science Of Love Gottman
World-renowned Weekend Workshop For Couples
Based on over 40 years of research with thousands of couples, The Art and Science of Love relationship workshop will give you new insights and research-based skills that can dramatically improve the intimacy and friendship in your relationship and help you manage conflict in a healthy, positive way. Along with the memory of re-connecting and the knowledge that "we can do this," you will take home a box set of cards, tools, and tips to support your relationship in your everyday lives.
-Facilitated by: Lisa Stull, MS, LMFT, certified Gottman therapist & presenter with over 20 years experience helping couples transform their relationships.
-2 days filled with engaging presentations and experiential activities designed to confirm, strengthen, or restore your love
-Art & Science of Love Workshop Presenter – Levels 1 & 2 certified
-For couples of every age, ability, and sexual orientation
-Shown to achieve results similar to those of 6 months of marital therapy
-Produces positive results for 94% of those who attend
CAN'T WAIT FOR THE NEXT WORKSHOP DATE?
CALL NOW TO LEARN ABOUT UPCOMING PRIVATE WORKSHOPS OR HOW TO CREATE YOUR OWN WORKSHOP FOR YOUR BUSINESS, CHURCH, NEIGHBORHOOD, OR FAMILY AND FRIENDS!
We want to ensure you that The Art and Science of Love Workshop is guaranteed to make you feel comfortable every step of the way. Using humor and proven techniques this is a psycho-educational workshop designed to educate and guide, this is not couples therapy.
Your privacy is maintained throughout the workshop, and our Gottman-certified therapists are there to provide support as they attend to couples one-on-one with exercises. There is no group work or public disclosure – so you can move at your own comfort level. Using humor and proven techniques we will help you strengthen your relationship, become better friends, and build a stronger bond.
YOU WILL LEARN HOW TO:
Foster respect, affection, and closeness; build and share a deeper connection with each other; keep conflict discussions calm, break through and resolve conflict gridlock; and strengthen and maintain the gains in your relationship.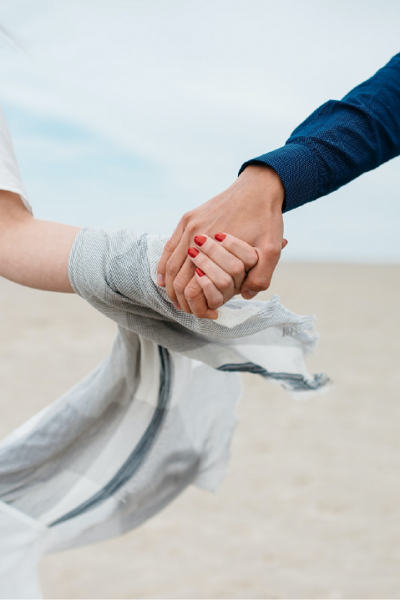 Learn to recognize the Four Horsemen of the Apocalypse and what to do if they are attacking your marriage
Identify your relationship's specific strengths and how to build on them
Learn about the effects of physiological flooding and how it may affect conflict resolution
Use the Fondness and Admiration System to renew respect and care for one another
Create an Emotional Bank Account that you can draw upon in times of stress
Develop your problem-solving skills, including the 6 skills for effective conflict resolutions
Find out how you can make your dreams and aspirations come true for you, your partner, and your relationship
IS YOUR RELATIONSHIP ROCK SOLID OR ON THE BRINKS OF ENDING?
1) I can name my partner's best friends
2) I know what stresses my partner is currently facing
3) I know the names of somepeople who have been irritating my partner lately
4) I can tell you some of my partner's life dreams
5) I know my partner's basic philosophy of life
6) I can list the relatives my partner likes the least
7) I feel that my partner knows me pretty well
8) When we're apart, I think fondly of my partner
9) I often touch or kiss my partner affectionately
10) My partner really respects me
11) There is passion in our relationship
12) Romance is still part of our relationship
13) My partner appreciates the things I do
14) My partner likes my personality
15) Our sex life is mostly satisfying
16) At the end of the day my partner is glad to see me
17) My partner is one of my best friends
18) We just love talking to each other
19) There is lots of give and take (both people have influence) in our discussions
20) My partner listens respectfully even when we disagree
21) My partner is usually a great help as a problem solver
22) We generally mesh well on basic values and goals in life
15 or more positive answers: You have a lot of strength in your relationship.
8 to 14: This is a pivotal time in your relationship. There are strengths you can build upon but there are weaknesses that need your attention.
7 or fewer: Your relationship may be in serious trouble and could beheaded for the rocks. If this concerns you, you probably still value the relationship enough to try to get help.
To continue their workshop experience at home, each couple will receive a Gottman Toolbox Kit, containing:
• 7 Card Decks
• 2 Couples Workbooks
• Repair Checklist
• Aftermath of a Fight Booklet
• Sound Relationship House Magnet
Attention Microsoft Employees:
You are eligible to attend The Art and Science of Love 2 workshop with no out-of-pocket expense. Your registration fee is paid for by your EAP plan through Wellspring Family Services.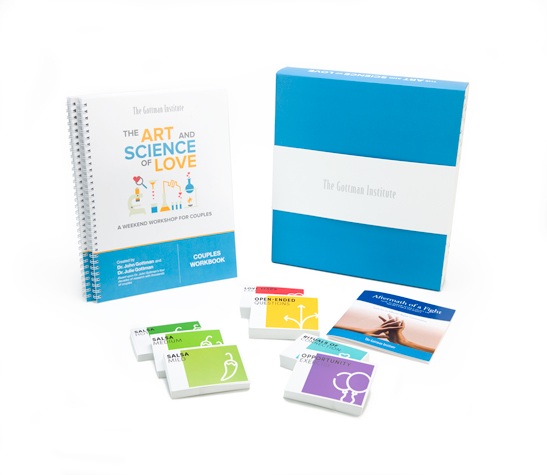 Attention Microsoft Employees:
You are eligible to attend The Art and Science of Love workshop with no out-of-pocket expense. Your registration fee is paid for by your EAP plan through Wellspring Family Services.
WORKSHOP TESTIMONIALS FROM PAST ATTENDEES