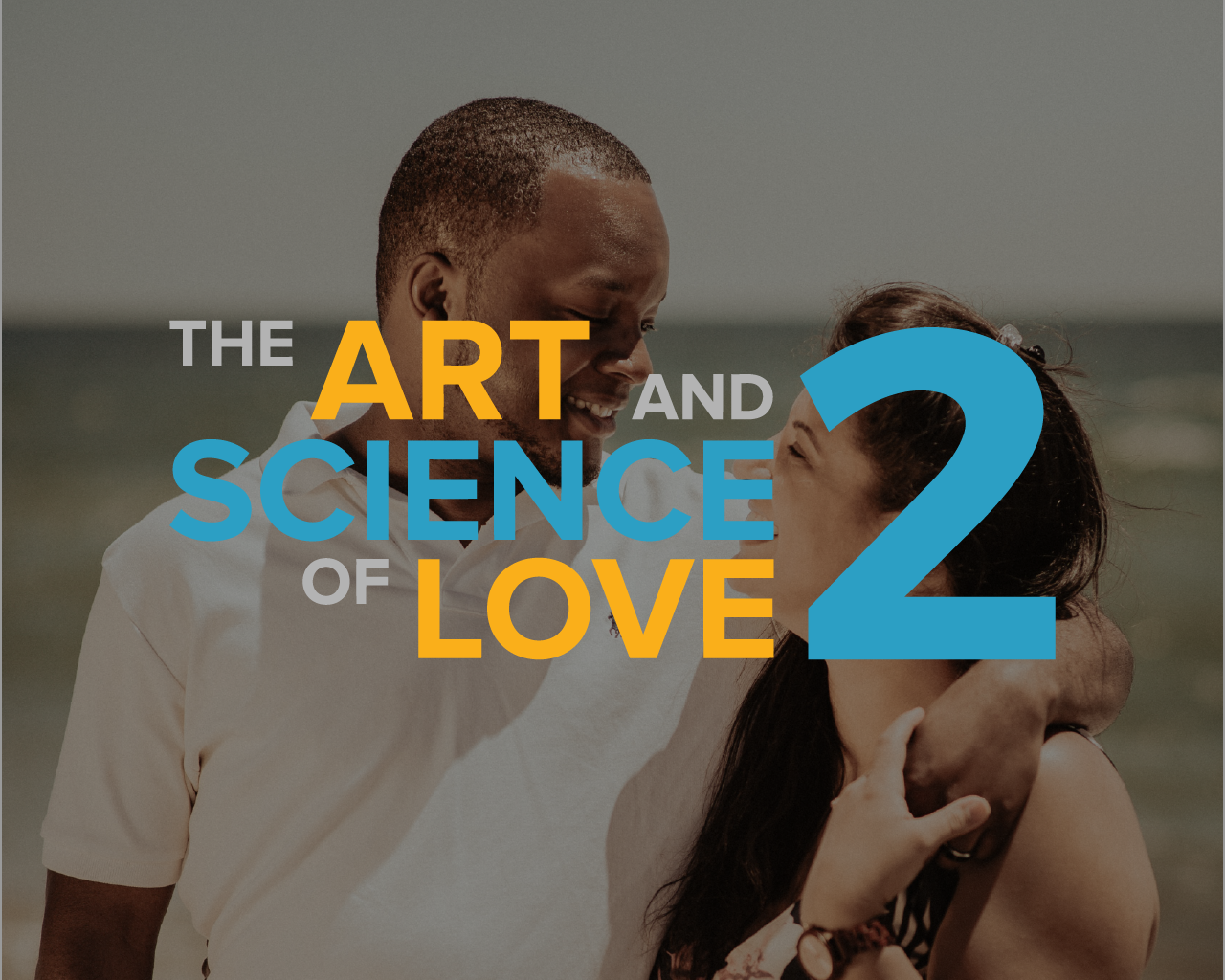 The Art and Science of Love 2 Workshop 5th & 6th
You learned a lot about strengthening your relationship at The Art and Science of Love couples workshop. How did things go after that weekend? Were you able to incorporate your newfound knowledge into your relationship as well as you wanted? It can be a challenge to remember it all after you get home. That's what this workshop is for.
Whether you want to build on your first experience for deeper comprehension or re-commit to your relationship after being "out of practice," The Art and Science of Love 2 leads to a greater command of the skills needed for a strong relationship.
---
WORKSHOP DESCRIPTION
Through interactive exercises, entertaining role-plays, and enlightening presentations, you'll refresh and expand the skills previously learned, as well as deepen your connection with your partner. You will be able to work together privately, receive support from Certified Gottman Therapists, and gain a fresh focus for meeting the challenges in your relationship in an intimate workshop setting.
This workshop is based on the inspiring couples research presented by Drs. John and Julie Gottman in their books, lectures, and other programs, including The Art and Science of Love. Developed by popular demand, The Art and Science of Love 2 is your opportunity to take your partnership to the next level
Workshop presenters will provide a review of the Sound Relationship House and share proven methods for developing effective problem solving skills, including repair and compromise). New presentations and exercises have been developed to help partners identify and achieve mutual relationship goals.
In addition, you'll learn thought-provoking information and research on brain neurobiology that can help increase your understanding of the Gottman Method. There will be opportunities to ask questions and receive support from roving Certified Gottman Therapists, who are available to assist, if needed, during any of the exercises.
Most importantly, this workshop will help you put it all together so you can more deeply integrate these new behaviors with your everyday life.
What will I learn?
You and your partner will learn conflict management skills, foster greater intimacy, and enhance your understanding of repair and its significance for effective communication.
You will reinforce and expand the skills learned through The Art and Science of Love workshop, including reducing the Four Horsemen, sharing Dreams Within Conflict, processing the Aftermath of a Fight, and using a softened start-up with new exercises to reduce defensiveness.
You will also have the opportunity to talk about current relationship issues like money and/or sexuality and learn new tools to enhance these areas of your relationship.
Who is the workshop for?
This two-day program is for couples who have previously attended The Art and Science of Love in person workshop or who have had practice with the material in the DVD Set.
Are you looking to rekindle the spark and connection in your relationship? Are you willing to recommit to making your relationship the best ever? Are you looking to integrate the Gottman Method into you everyday life? Then this workshop is for you.
What is included in the price?
In addition to a greater understanding of how to build friendship, manage conflict, and create shared meaning in your relationship, you will receive two copies of The Art and Science of Love 2 couples workbook.
FREQUENTLY ASKED QUESTIONS
How is The Art and Science of Love 2 different from The Art and Science of Love?
The Art and Science of Love 2 is much smaller, in a more intimate setting. It is designed to give you the opportunity to sharpen your skills and practice the Gottman concepts so they are integrated into your everyday life. There is more emphasis upon the development of intimacy in your relationship.Further work on the use of repair and the Dreams Within Conflict concept is also covered. Specific subjects include money, sex and intimacy, and interpersonal neurobiology. The Art and Science of Love 2 workshop also incorporates different audio-visual presentations.
How long should we wait between The Art and Science of Love and The Art and Science of Love 2?
It varies according to each couple's needs. Some attend within a very short time (a month or two) because they want to truly integrate the skills, and find the workshop environment helpful. Some want to try things on their own for longer, and come to the advanced workshop when the need for more practice arises. Contact us if you're not sure.
What if my partner and I are basically doing okay but could use a refresher?
Yes, definitely. Couples who are doing "okay" have given us clear feedback that The Art and Science of Love 2 workshop is refreshing and energizing for their relationship. The Gottman research and tools are rich and deep and more learning is always possible. The Art and Science of Love 2 workshop presents additional tools, skills and information that help couples enrich their relationship.
What if we made progress and like the concepts but had difficulty with the exercises at the first workshop?
Couples at all stages have attended the The Art and Science of Love 2 workshop to relearn, refresh or rekindle the tools of the Gottman model. At the workshop, we will present different exercises and new information to support a deepening of your relationship.
Can we still attend if we did The Art and Science of Love DVD set?
Yes. The Art and Science of Love DVD Set provided you with information and exercises to strengthen your relationship. This workshop is an appropriate next step to practice the tools and integrate them in your relationship.